These items are my favorites from the latest Nike Sportwear Spring Summer collection. I wanna try the new Flywire technology they used on the new Cortez Flymotion.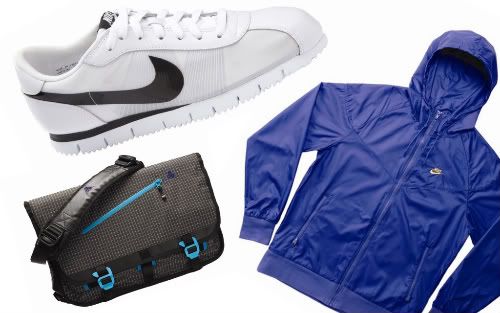 Cortez Flymotion, Windrunner, ACG Messenger Bag
Nike's revolutionary
Flywire technology
has enabled the company to make some its lightest and strongest footwear to date. Originally debuted at the
Olympic games in Beijing
, Flywire Technology transforms the way footwear is engineered by providing uncompromising support while reducing the amount of material required to construct a shoe's upper. Footwear that uses Flywire technology is worn by athletes at the world's highest level of competition.

The design of suspension bridges inspired the structural basis of the technology, but was an old-fashioned embroidery machine that provided the method of making the fibers into something resembling a shoe. Flywire technology's threads work like cables on a suspension bridge, with support provided precisely where a foot needs it. Thanks this innovation, footwear with Flywire technology is lighter than ever, but doesn't compromise on durability or support.

I love the vintage feel of the shirts. Color is perfect for summer.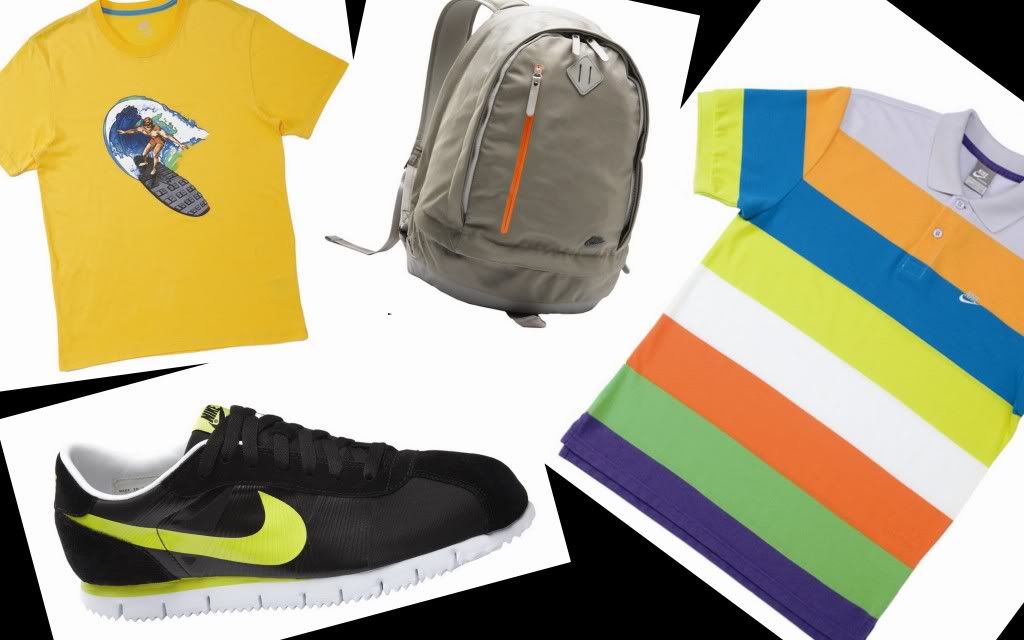 Indie Waffle Surfer Tee, Cheyenne 2000 Backpack,
Organic Stripe Polo, Cortez Flymotion,